About
Created in December 2017, the Rachel Carson Center Alumni Association e.V. is made up of alumni and current participants of the Environmental Studies Certificate Program and the Doctoral Program in Environment and Society, as well as current and former RCC staff members and affiliates.
The association provides networking possibilities and a space for members to share careers advice and experience of the job market. At the same time, the organization also maintains a strong relationship with the Rachel Carson Center, and aims to support its mission of study and research. The association hosts several events per year, which all interested are welcome to attend.
For current and former RCC Fellows, the Society of Fellows is the main alumni organization.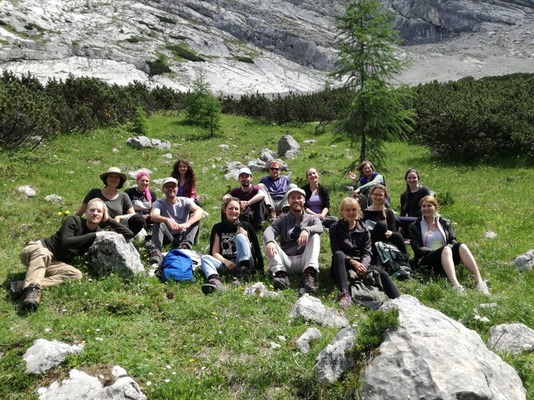 Excursion to Berchtesgaden with students of the Environmental Studies Program and Fellows of the Rachel Carson Center